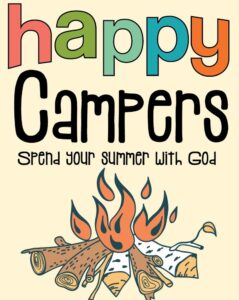 Happy Campers is an 8 week program for children Preschool through 5th grade.
Each week , we will begin with a meal that is open to the whole family. After dinner, the children will have fun learning about faith in God through music, crafts, games, and Bible lessons.
Join us each Wednesday from June 16 – August 4
from 5:30-7:30 pm
in the fellowship hall for
Fun in the Son.