"I was hungry and you gave me food to eat"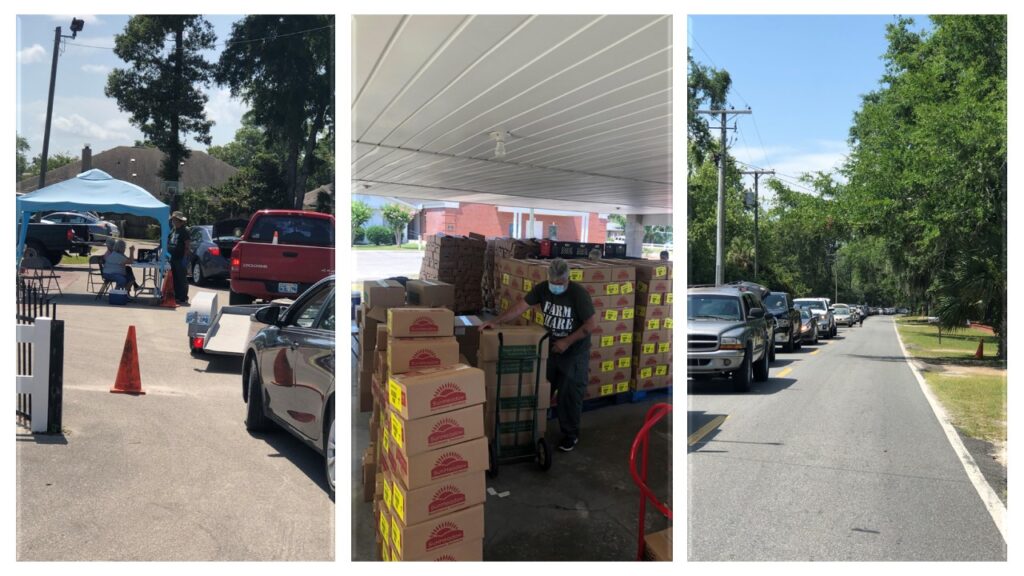 Crawfordville UMC loves Jesus and we love the people of Crawfrodville, FL which is why we are passionate about loving our neighbor through our food pantry ministry. Each month, we partner with Second Harvest of the Big Bend, Farm Share and Winn-Dixie to fight hunger in our community. CUMC feels called to provide for our neighbors as we share the love of Christ.
Here is our food pantry schedule:
Second Harvest

:
2nd Fridays of each month
Farm Share

:
The last two Fridays of each month
"Pop Up" Food Pantry

:
We regularly have "pop-up" food pantry giveaways as food becomes available. Notices will appear on our Facebook page.
NEXT FARM SHARE: December 18 at 2:00 pm
*
(o
nly one Farm Share in December)
NEXT SECOND HARVEST: December 11 at 3:30 pm*
*times may vary a little depending on the arrival of the truck
Follow us on Facebook to keep up to date on when the food pantry will be open.